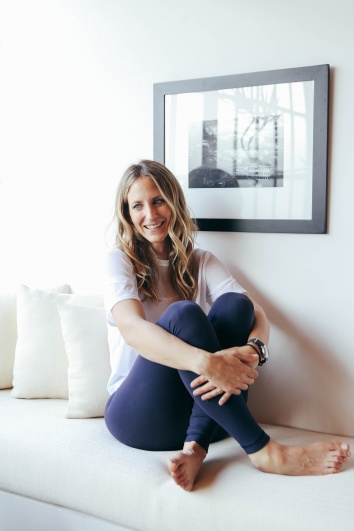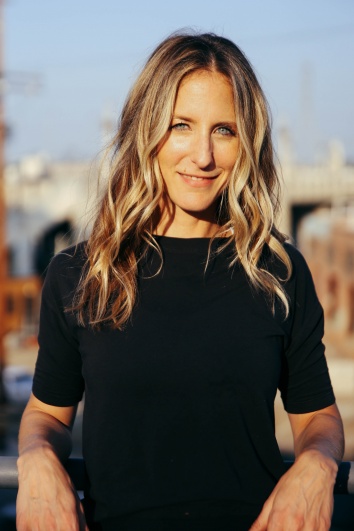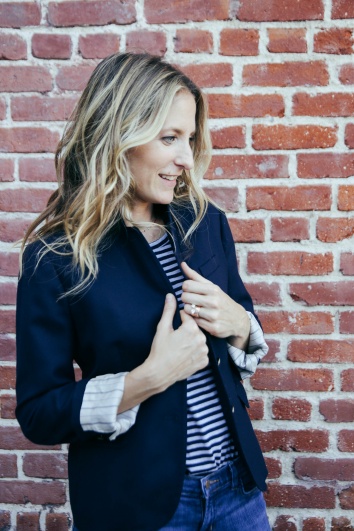 rachel grant jackson
E-RYT 500 Yoga Alliance certified
LA's hidden secret. Rachel Grant Jackson is one of the best yoga teachers in Los Angeles. She has taught some of LA's most influential people, from A-list movie celebrities to high-level executives of the biggest companies in the world. What keeps these people coming back? Not only the physical results they achieve through yoga practice with Rachel but also, the complete life transformation that happens. If you are lucky enough to be her personal client, you never quit. Yoga with Rachel changes your life.
Now, the personal work she does with her students and clients is available through online classes and workshops.  Practice with Rachel and enjoy classes that are as efficient as they are insightful. Lucid philosophy woven with the most intelligent sequencing. This is the way yoga is meant to be practiced.
history
After graduating from Columbia University, Rachel began practicing yoga in New York in 2000. A move to Los Angeles brought Anusara® yoga into her life and from that point forward her passion for the practice grew rapidly. The healing benefits of the yoga practice were dramatic and shifted her body, mind and heart almost instantly. Rachel's personal shift along with witnessing the positive effects the practice had on her cousin while she battled cancer, inspired her to become a yoga teacher.  Her vast knowledge coupled with her authentic concern for her students, earned her a place among the elite yoga teachers of the world.
Rachel is an ERYT 500 Yoga Alliance certified and certified Anusara yoga teacher, mama to Eloise, devoted student of Classical Tantra in the Kashmiri Saiva tradition and a longtime ambassador for Lululemon. All of Rachel's yoga classes are centered around a unique physical and a spiritual theme which is woven throughout every heart opening, alignment specific practice. Serene yet smart. Rachel subtly laces each practice with philosophy so you get a dose of zen minus the pseudoscience or hippy dippy nonsense. Since 2006, Rachel has taught at the best studios in Los Angeles including Equinox, Center for Yoga – Yogaworks, Roam, and Wanderlust Hollywood. She has led yoga teacher trainings in Los Angeles and leads retreats all over the world. Her mission with this site is that you feel better when you log ON so you can go live your best life.
philosophy
I believe if something makes you feel good, you will radiate that goodness to everyone around you.
I think a lot of the clutter of our cyber lives makes us feel bad about ourselves. All the media we consume is telling us all about what's missing in our lives; stuff we need to buy, places we need to go, people we need to know, in order to be fulfilled. Lies! All lies. This is why we need yoga. With every breath this practice reminds you that YOU HAVE EVERYTHING YOU NEED to be truly, profoundly happy. #truth
Slow your roll, remember – LIVING LIFE IS A PRIVILEGE and more times than not LIFE IS F*CKING GREAT!
I believe there is a kind of yoga for everyone.
I believe healthy living involves immeasurable amounts of laughter, kale, dark chocolate, pizza, simple adventures, dogs, stories, tequila, and espresso (not necessarily in that order).
This is the real world. Good and bad stuff happens. Life is a pulse. As much as we may not like it, both ends of the spectrum are necessary to sustain it.  
Yoga is one tool, an excellent one, to aid in experiencing our time on the planet radiantly and fully.
Yoga is about remembering that your body is a gift and that happiness, joy, enlightenment (or whatever you decide to call it) are yours for the taking every moment of the day…on and off the mat.
Can I do a private session with you in person?
My weekly private schedule is completely booked.  But I do have a waitlist of people that I contact when I have cancellations.  If you are interested in booking a single session or becoming a regular client, I can add you to my waitlist. Click here.
Can I get a custom video practice?
YES, YES, YES!  A customized practice to suit your specific needs is the best way to support healing an injury, to deepen your practice, to cater to the demands of your schedule etc. Click here for more information.
Can I gift bundles?
Yes. Add the item you'd like to gift to you cart (i.e. 15 Min Class Bundle) and check the box to the left labelled "this is a gift".   You will then add the recipients email address.  The prompts should be clear from that point forward.  Email us if you have any questions.
Please reach out to Rachel and her team with any questions you might have! We are here to help.